AllJets AG appoints Roland Buecheler as new Head of PR & Communications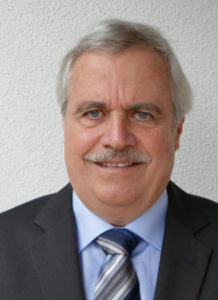 AllJets, based at Zurich-Airport, has appointed Roland Buecheler as its new Head of PR and Communications. Roland is part of the management team and responsible for the company's communications matters.
Roland Buecheler has more than 20 years of aviation experience. He joined AllJets in December 2017 as communications expert. Prior to that, Roland spent 14 years with a reputed business aviation company, where he was leading the company's global exhibitions, communications and corporate branding department. Earlier he was sales director for a Swiss aircraft manufacturer and project director for the upgrade of the airport's infrastructure including ILS-installation. He started his professional career in the transport and tourism sector as a travel consultant. Roland Buecheler holds an EMBA of the St. Gallen University of Applied Sciences and a Swiss Federal Diploma in Marketing and Sales.
"As Roland already worked in the aviation industry in various marketing, sales and communications
functions he is a valuable and highly appreciated hands-on manager to lead the PR & communications department", says Dr. Hans Joerg Hunziker, CEO of AllJets and continues : "He is a dedicated and motivated professional, and I am delighted to welcome him to our team."
AllJets AG, based in Switzerland, is an independent aviation advisory firm with worldwide activities. The company was established in 2002 and provides consulting, brokerage, lease & finance and recruitment services to both commercial and business aviation sectors. AllJets is led by a team of highly experienced and skilled experts with a long-standing and proven track record in the aviation industry. The company was formerly trading as Hunziker Lease & Finance (2002-2008) and as HLF Aviation (2008-2015).